It is May 2006 and I am traveling with a group of student graduates. Their excursion consists of a very ambitious plan - 4 countries an 8 cities in 11 days. I am here for work, documenting the travel and photographing the locations for the organizers. It is very strenious journey, with several nights spent in the bus, and not in real bed, but got to travel through Italy, Spain, France and Austria.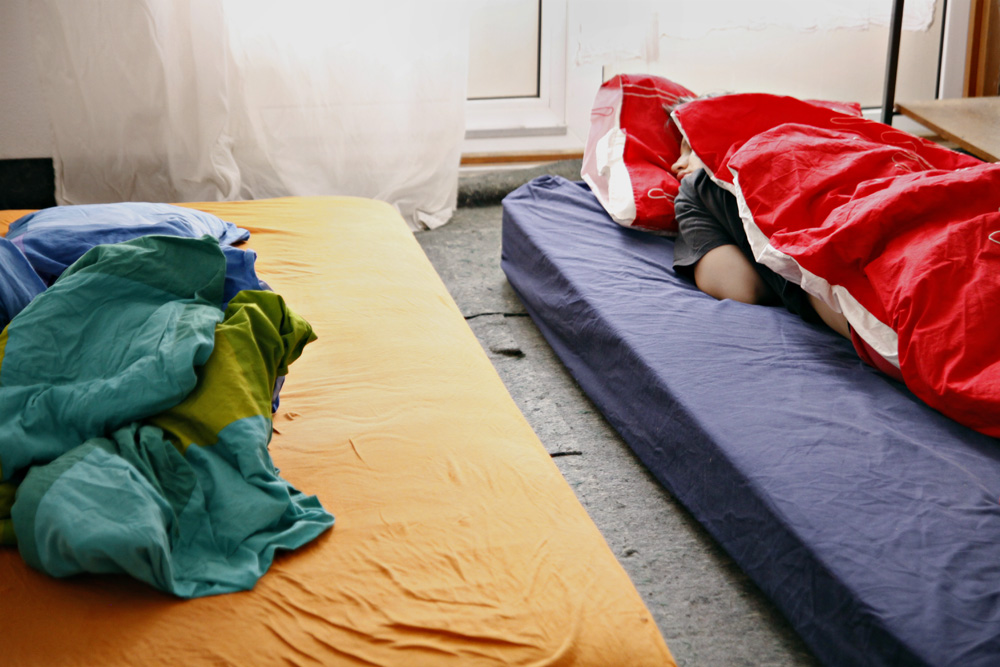 In 2011 my sister had her Master's graduation and I came to there with her, in Rotterdam (Holland). Besides me, her friends Jožef and Sanja arrived also, and all of a sudden there was a lot of us in the house, so I slept with my sister in her bed and two of them like this, on the mattresess in the living room. It was such fun spending thime with all of them and riding a bicycle...a lot.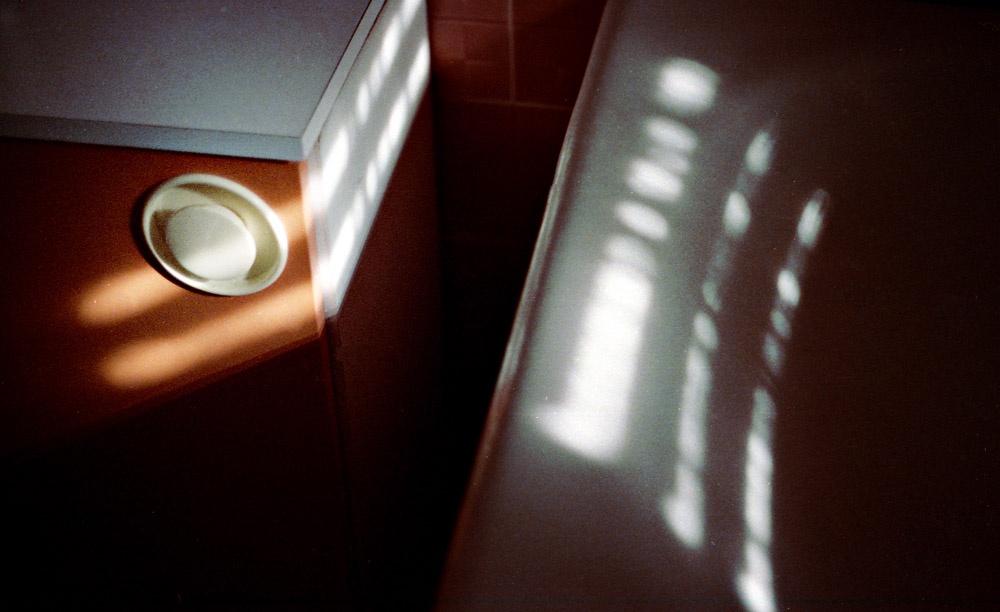 In February 2014 I went with my best friend Marija, her mother & sister to Korčula Island (Croatia), to a funeral of the old lady Marija, who was almost like their grandmother - they've spent a lot of summers there (I've spent two summer's there myself, with them). We stayed at the place of her middle daughter, and in her bathroom there were the same cupboards like in my grandmother's place, which reminded me of my childhood.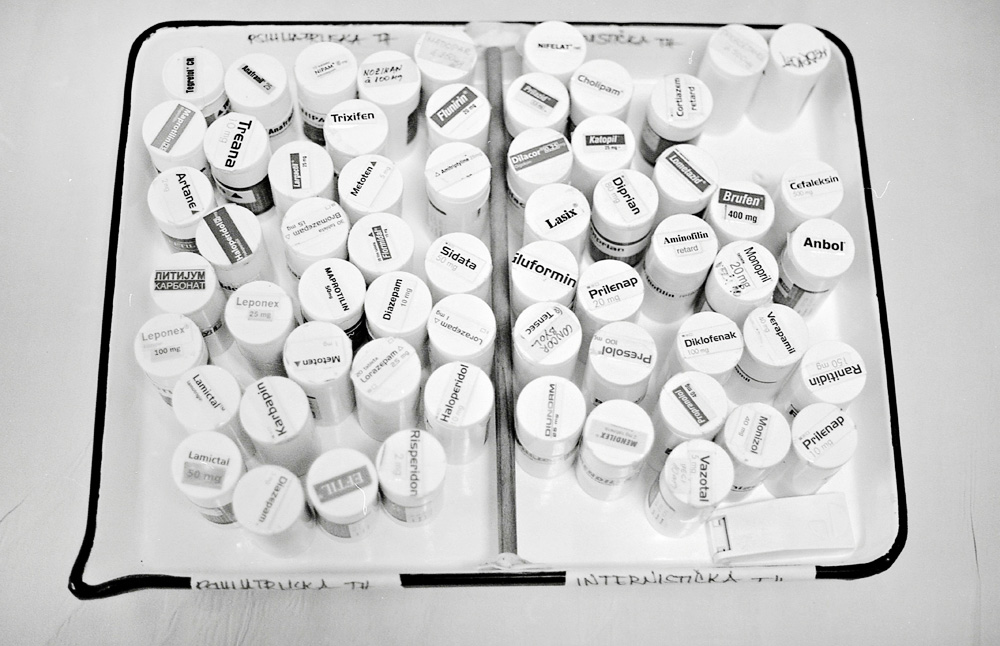 In 2011 I've met psychiatrist who works in mental institution here in Belgrade. She is an amazing woman and we made a project in the form of photo workshop with the patients - we bought them cameras for one use only, and I gave them a theme and after we discussed the photos together. At the same time I made portraits of them and spent weeks in that institution. It is something that I wold like to do more often... It wasn't as scary as I thought it could be, nor it was difficult, but at the same time it is not easy ether. This is the photo of their daily dose of medications which I  saw by chance.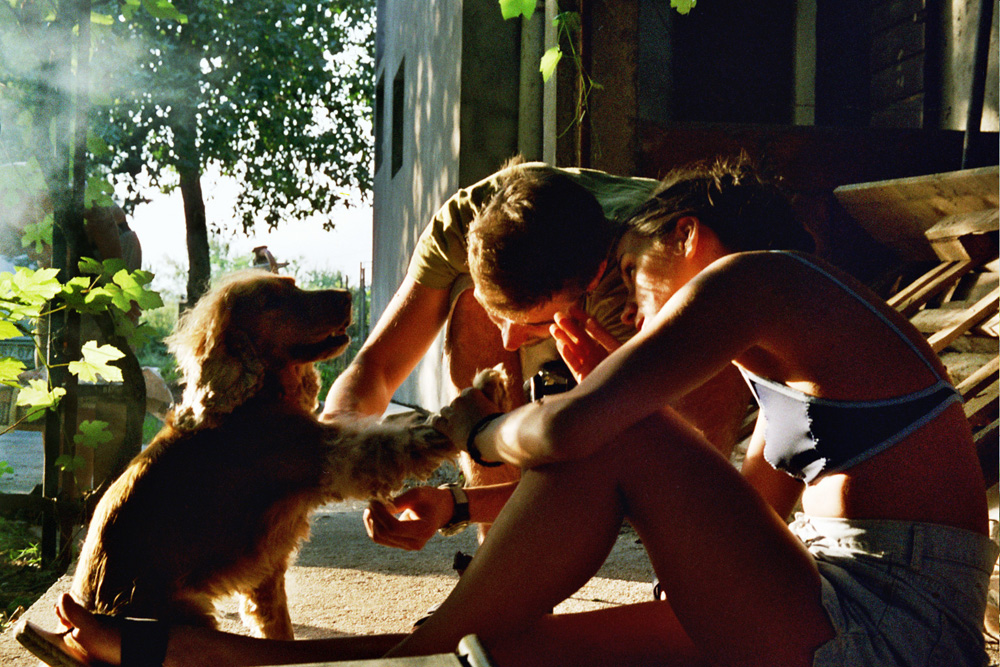 In 2003 my friend Dule invited me to spend summer with him in his house in Lastva (Montenegro) and it turned out to be one of the best summers in my life. There I met Marko & Marija, who came to stay with us, with their dog Sky. What was kind of a unknown adventure turned into a lifelong friendship at first sight, if I may say.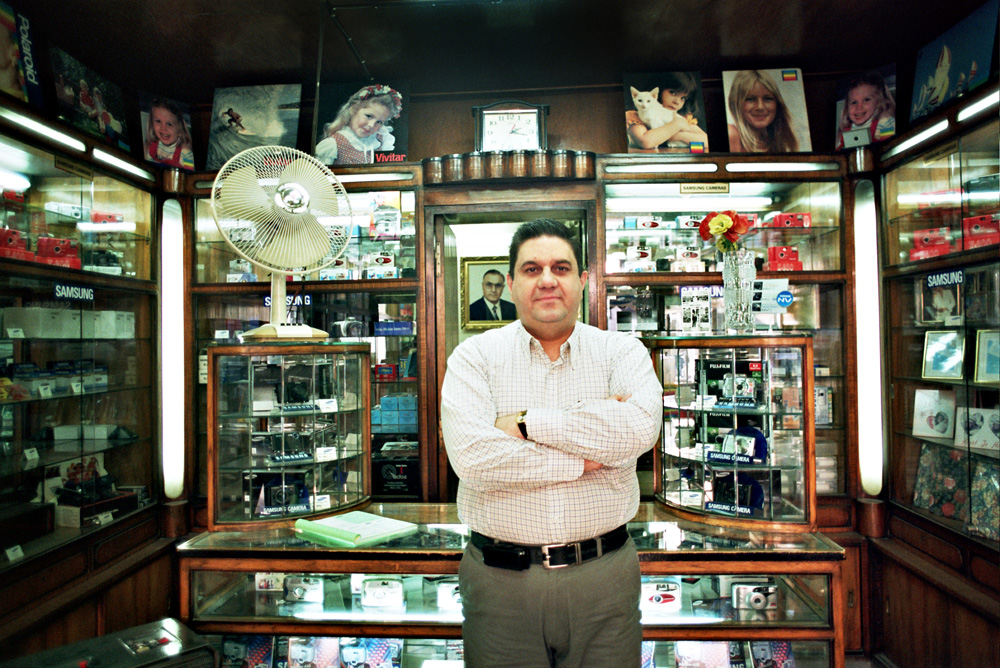 In 2007, one day I was wandering through the streets of Amman (Jordan) i came across a photo store. There was a beautiful old camera in the window and I stared at a a while, when a salesman came to the door and started watching me. We started talking, he walked me inside the store and the story begun - his grandfather was the first owner of the shop. He was the only one from their family to survive the genocide in Armenia, and he managed to survive by himself. He was 14 years old. He left with other refugees to Sudan and then to Jordan. He opened the store in 1947. After him, his son took over, then his grandson Peter, with whom I am talking, and when I asked whether he would like his son to take over, he said:"No, I would like for him to get good education and live better than his father."


In 2006 I went to Paris for the first time and then met Isabelle, through my sister, who just happened to be in Paris at the same time. This photo was taken after Isabelle and I waved goodbye to my sister, going home, and the two of us are in the metro, going for a cup of coffee. But, this collage of the two photos made few minutes apart, happen to tell much bigger and more important story - the story of Isabelle's life. I realized this in 2013, when sadly she took her own life - because it turned out there there were two sides of Isabelle: friendly, smiling and kind one, and the second one, alone and depressed (which I didn't know about). So these two photos remind me of her in the truest way possible.
I miss her so.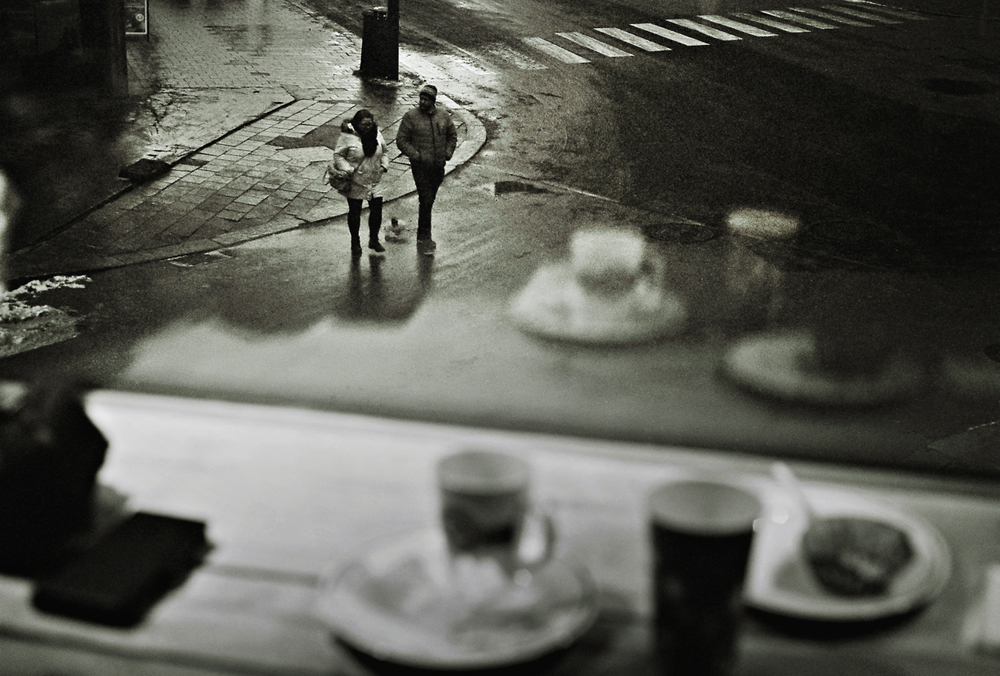 In Oslo, in January 2019 I met my dear friend Emiliano after three years and after going to the near small island to check the status of his boat (and how it is surviving the winter), we came back to the city and had a coffee at the Espresso House, with the view towards the street. I enjoyed are talk very much, but also the view.
This is a photo that will always remind me of that afternoon.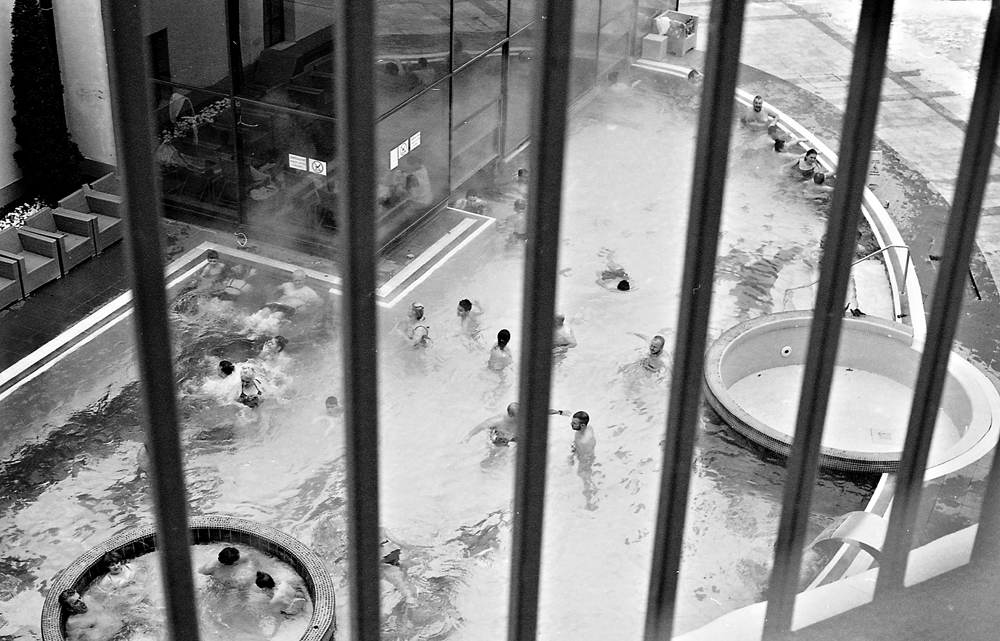 In January 2020 I've spent three days in a wellness Ribarska Banja, in Serbia.
It was my first tim to swim in a open swimmingpool during the winter.
It was one of the most amazing feelings in my life. Hot water and cold air, makes surreal combination.
On the third day the snow started falling and it became magical.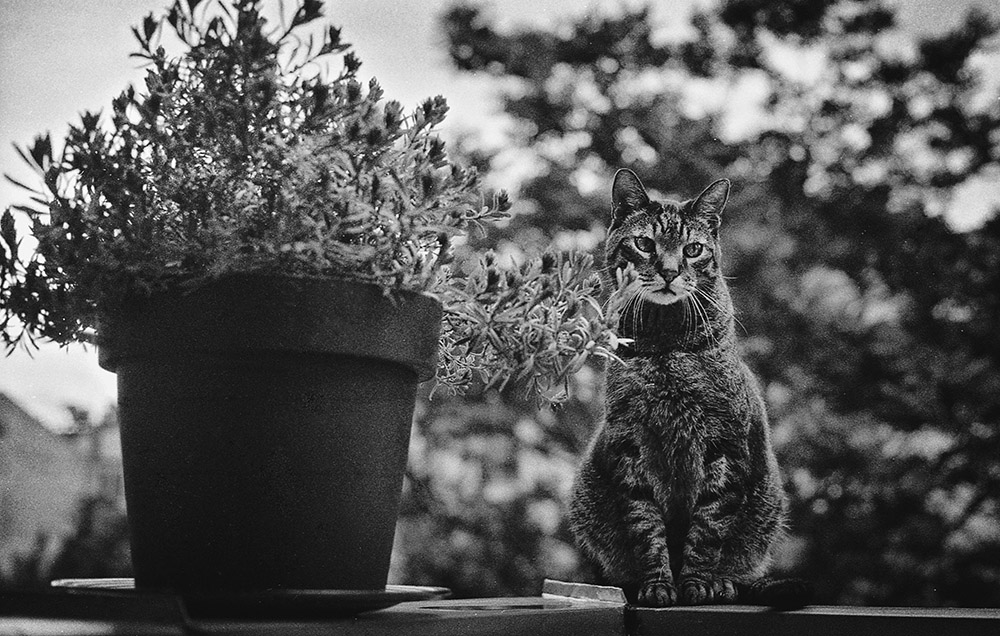 Tiga, my hairdresser Vlada's  beautiful cat, enjoying a sunny day in May 2021. Next to him is the lavender tree which soon after has ceased to exist, because Vlada's friends who were taking care of the cat while he was at the seaside, forgot to water the plant. So this photo turned out to be a meaningful memory.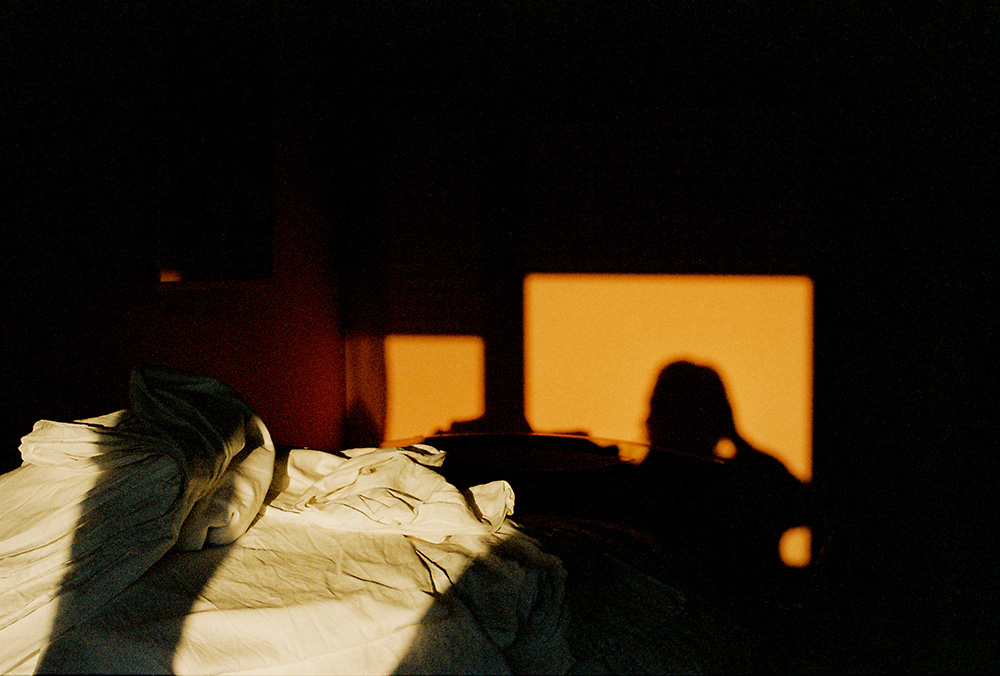 This photo was made at the end of November 2021 on the mornig of the funural of the mother of my best friend. I had spent the night before there and this is her room, with the beautiful early morning sun. It just one of many moments which combine beauty and pain, which can be said for life in general.